Today's Shots From
Robo Tour 96
6-27-96

Hit the reload button on your browser if you have been here before.
You should be using Netscape 2.0 or better to view this.
If you are a Compuserve user, you may have to clear your disk cache to reload new images.
To clear your cashe in Netscape, go to "Options", "Network preferences", "Clear Disk and Memory","OK"

TODAYS MILAGE: 22
DESTINATION: Nashville TN
MILAGE TO DESTINATION: 0
TODAYS EXCITEMENT LEVEL 1-10: 3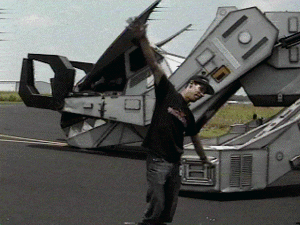 Willie @ an Airshow


This is Willie, our electronics guru. I think he is trying to fly? You tell me. We are getting ready for the press to arrive.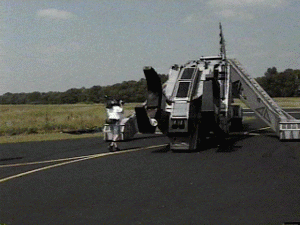 Press


This is one of the two television stations that came out for our press demonstration. The towel in Robo's right hand is for the reporter to sit in. We picked him up, but didn't catch it on video. Willie shot this but also was running the sound board and missed the shot of the reporter, bummer.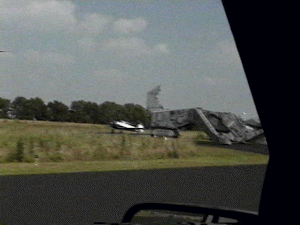 T-6


This is a shot from the rental car of a T-6 on take-off. I missed the fly-by, blowing smoke and in formation. Bummer again.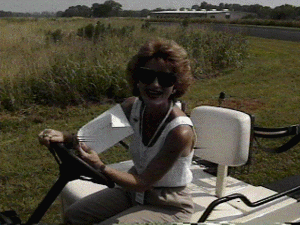 Brenda


This is our ambassador, Brenda. "Here are the directions to your hotel boys." She is a volunteer working at the airshow, her job is to help us locate stores, hotels and provide us with hospitality. Thanks Brenda.



If you want to see where I'm going, check outSHOW SCHEDULE







| Resume | | Cool Captures | | Robosaurus | | E-Mail | | Todays Photo's |


<!copyright 1996 Michael Ryder All Rights Reserved>