Today's Shots From
Robo Tour 96
7-12-96

Hit the reload button on your browser if you have been here before.
You should be using Netscape 2.0 or better to view this.
If you are a Compuserve user, you may have to clear your disk cache to reload new images.
To clear your cashe in Netscape, go to "Options", "Network preferences", "Clear Disk and Memory","OK"

TODAYS MILEAGE: 7
DESTINATION: Lancaster NY
MILEAGE TO DESTINATION: 0


REASON: Another great show


As I am on the East Coast, somedays are better than others for FTP 'ing up new photos. And as far as my server, well I'm begining to loose patience, and I am looking for a new server with 800 access.... If anyone out there knows of a provider with 800 access and is unlimited time, please send
| Me E-Mail HERE |
Thank you for your patience...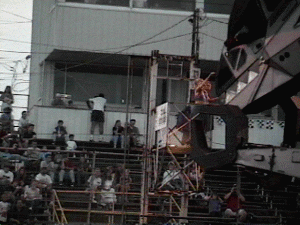 2 Miss Lancaster's


Robo gets some friendly babes to pet his nose from the flag tower.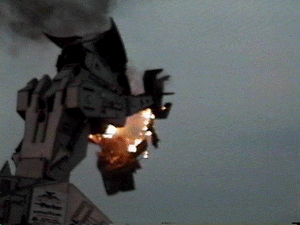 First victim


This was the first car at Lancaster Raceway. This was drag racing night.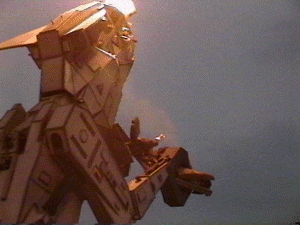 Hungry?


Robo savors the flavor of this poor little car.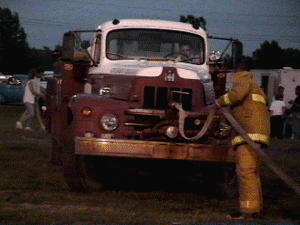 Fire truck?


Better hope your house is not burning.




If you want to see where I'm going, check outSHOW SCHEDULE







| Resume | | Cool Captures | | Robosaurus | | E-Mail |



<!copyright 1996 Michael Ryder All Rights Reserved>