Today's Shots From
Robo Tour 96
7-6-96

Hit the reload button on your browser if you have been here before.
You should be using Netscape 2.0 or better to view this.
If you are a Compuserve user, you may have to clear your disk cache to reload new images.
To clear your cashe in Netscape, go to "Options", "Network preferences", "Clear Disk and Memory","OK"

TODAYS MILEAGE: 0
DESTINATION: A Lake somewhere in NJ
MILEAGE TO DESTINATION: 0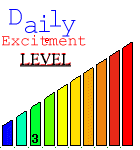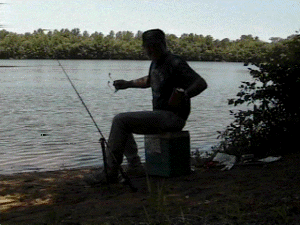 Relaxing by the lake


I thought this was cool until by butt fell asleep sitting on this ice chest. I packed it in and left.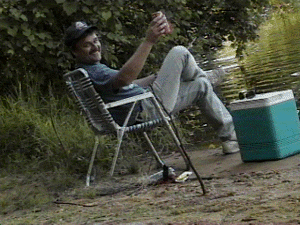 Relaxing by the lake


After a quick trip to K-Mart for a chair, I was back at it. I didn't catch anything but a good shade tree and a well deserved day off.



If you want to see where I'm going, check outSHOW SCHEDULE





| Resume | | Cool Captures | | Robosaurus | | E-Mail | | Todays Photo's |


<!copyright 1996 Michael Ryder All Rights Reserved>