Today's Shots From
Robo Tour 96
6-28-96

Hit the reload button on your browser if you have been here before.
You should be using Netscape 2.0 or better to view this.
If you are a Compuserve user, you may have to clear your disk cache to reload new images.
To clear your cashe in Netscape, go to "Options", "Network preferences", "Clear Disk and Memory","OK"

TODAYS MILAGE: 22
DESTINATION: Nashville TN
MILAGE TO DESTINATION: 0
TODAYS EXCITEMENT LEVEL 1-10: 6

Cam crew


As if we haven't done enough press already, this is the crew for the Crook and Chase Show.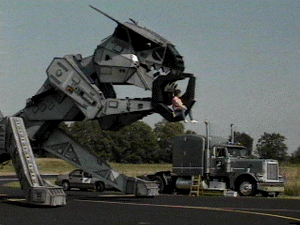 Crook in air.


Taking the big ride. Yea I picked up another star today...ha ha ha.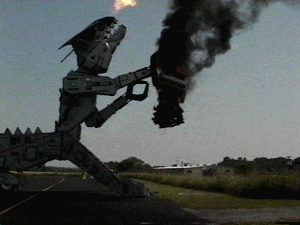 Not Hot Enough


As if it werent hot enough out today, we had to bring more fire to the party. This is the car that Chase is supposed to be in.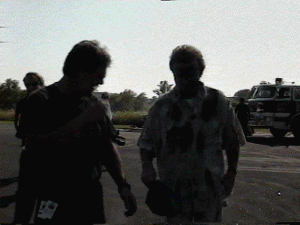 Robodude & Chase


I used to have a dog named Chase...This is what happens when you stay in a car that Robo is playing with.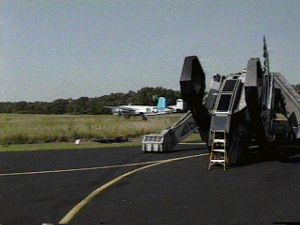 B-25


Robo waiting on the taxi way. In the background is the Mitchell B-25 bomber. "Old Glory"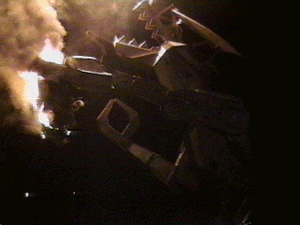 Night Show


This is the night show, primarily for the volunteers and the vip's. Another car-b-q. It was 122 F inside the cockpit after the show.


If you want to see where I'm going, check outSHOW SCHEDULE







| Resume | | Cool Captures | | Robosaurus | | E-Mail | | Todays Photo's |


<!copyright 1996 Michael Ryder All Rights Reserved>