Today's Shots From
Robo Tour 96
6-29-96

Hit the reload button on your browser if you have been here before.
You should be using Netscape 2.0 or better to view this.
If you are a Compuserve user, you may have to clear your disk cache to reload new images.
To clear your cashe in Netscape, go to "Options", "Network preferences", "Clear Disk and Memory","OK"

TODAYS MILAGE: 22
DESTINATION: Nashville TN
MILAGE TO DESTINATION: 0
TODAYS EXCITEMENT LEVEL 1-10: 7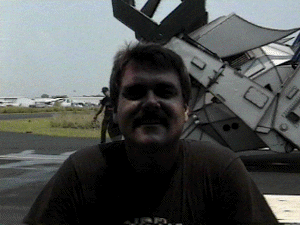 Who's this guy?


I just got used to the "It's a dry heat" of Arizona. 90's and 90's here.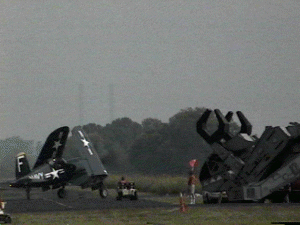 Hey Dude


Cool shot, this is the first time an airplane waved back at robo.


Ok your turn


As I wait for this Great old P47DThunderbolt, the "Tarheel Hal" to pass.


A real killer


This is the Great Mustang D51 "Hurry Home Honey"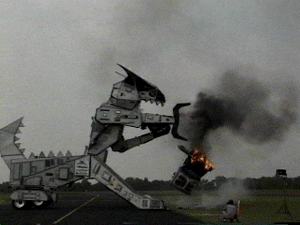 Another one bites


The first car went down well.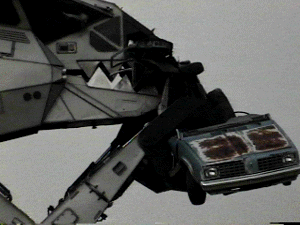 MMMM


Smell good, tastes good.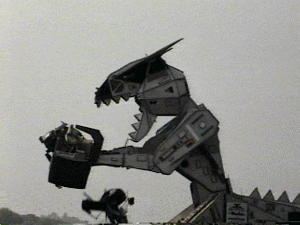 Burp!


Robo's onboard taste sensors, reject this morsel. It was a great show finish for the Saturday show.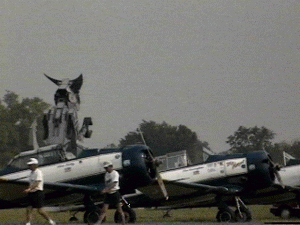 Bye...


The end...at least for Saturday. The North American Aerobatics Team in the foreground.



If you want to see where I'm going, check outSHOW SCHEDULE








| Resume | | Cool Captures | | Robosaurus | | E-Mail | | Todays Photo's |


<!copyright 1996 Michael Ryder All Rights Reserved>