Today's Shots From
Robo Tour 96
6-30-96

Hit the reload button on your browser if you have been here before.
You should be using Netscape 2.0 or better to view this.
If you are a Compuserve user, you may have to clear your disk cache to reload new images.
To clear your cashe in Netscape, go to "Options", "Network preferences", "Clear Disk and Memory","OK"

TODAYS MILAGE: 22
DESTINATION: Gallatin TN
MILAGE TO DESTINATION: 0
TODAYS EXCITEMENT LEVEL 1-10: 7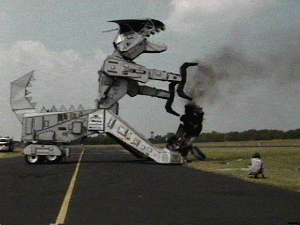 First Car


Just finishing the first snack of the day.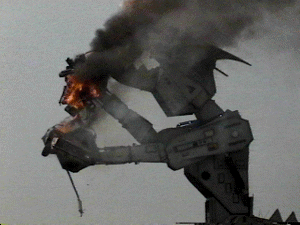 Well done, please.


I don't know about you but Robo likes his cars cooked well. And I have to tell you that I really enjoy cooking for him.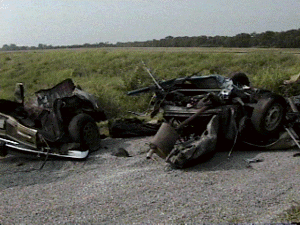 Clean your plate


I am trying to train Robo to finish his meals...but he is so picky.


Parking, no problem


If you have difficulty parking your car, Robo is more than happy to help.



If you want to see where I'm going, check outSHOW SCHEDULE








| Resume | | Cool Captures | | Robosaurus | | E-Mail | | Todays Photo's |


<!copyright 1996 Michael Ryder All Rights Reserved>